How was your Halloween? I had a splendid time at a party on Saturday night at my friends' Aaron & Georgie's. Many good costumes including a peacock, Brett Favre, bumble bee, lady bug, Mr. Toad & Princess Peach, a fairy. Not many of the photos I took are appropriate for this family-friendly (ha! yeah right) blog. Still, NSFW. These photos are in no particular order :0
I went as Dr. Acula!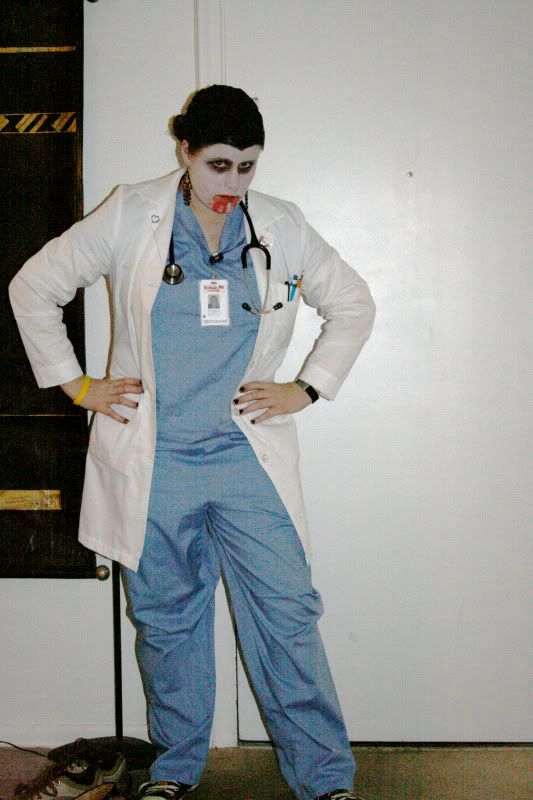 A nice photo of Dr. Acula and Princess Peach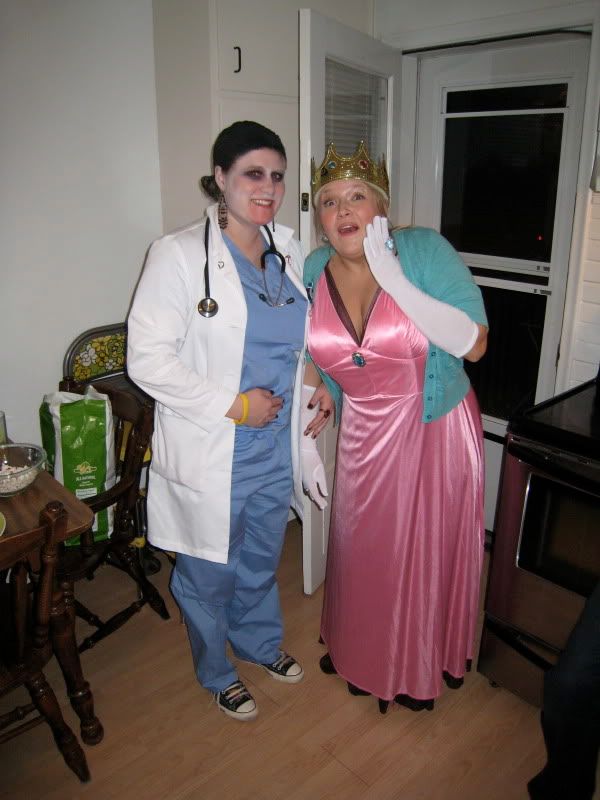 Uh, thanks for creeping Kyle while I try to get my teeth in order.
Arrgh!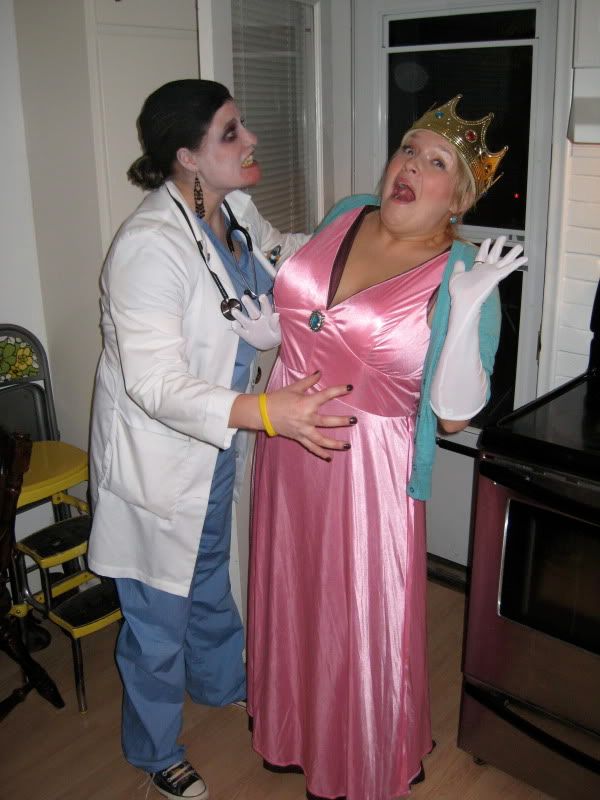 Bret and Mr. Toad having a little chat.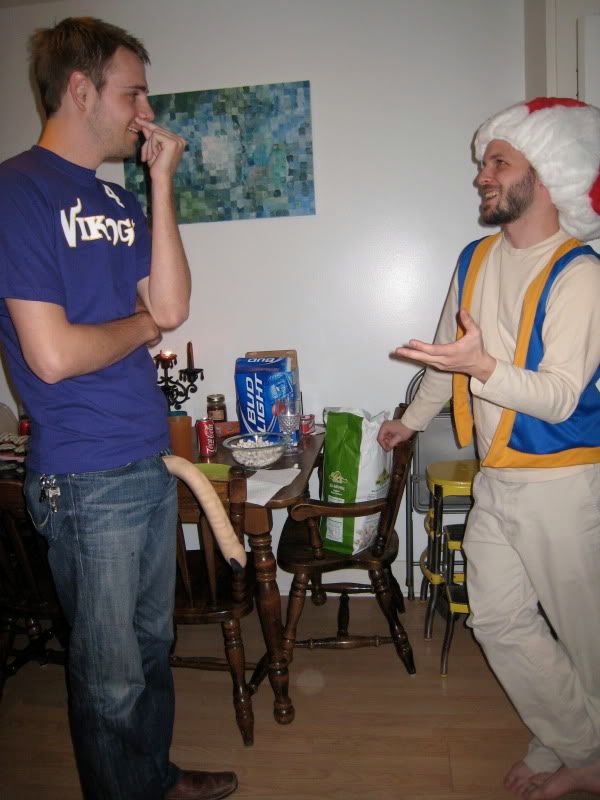 Kyle is afraid. Very afraid.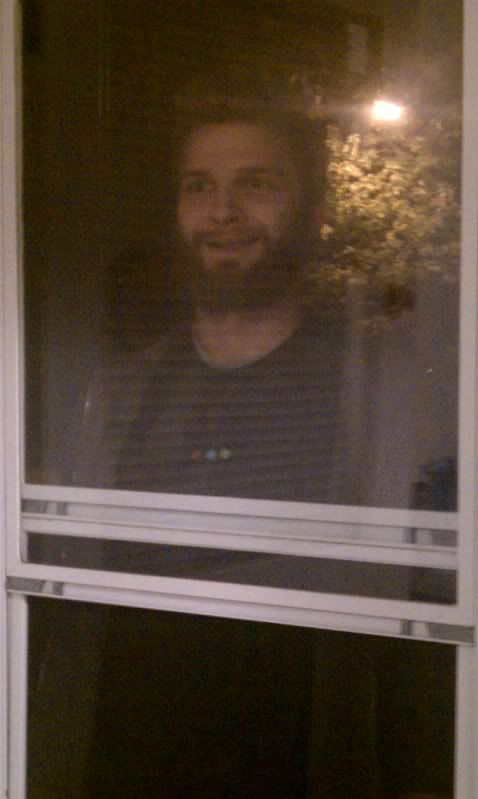 Kyle wearing Aaron's hat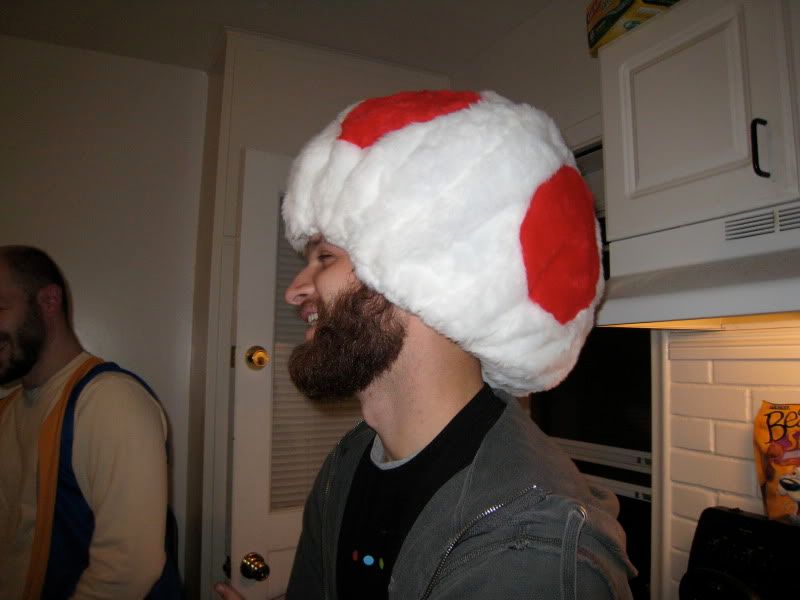 Armana shaking her tail feathers.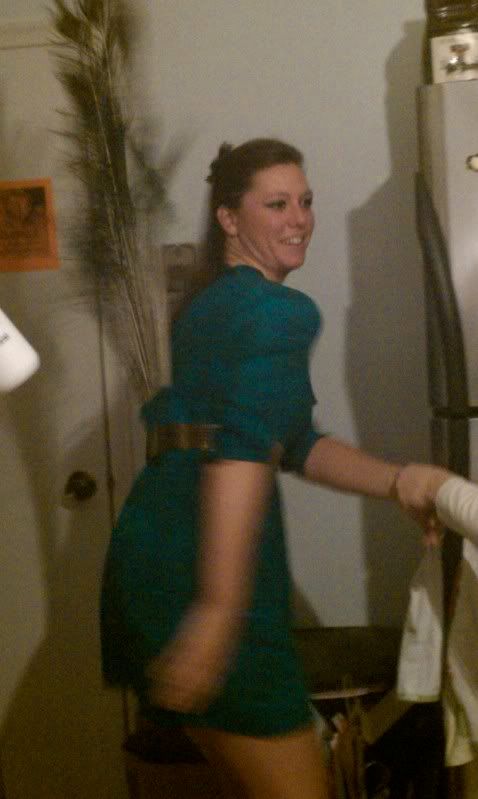 When Aaron put on the beard, it completed his outfit.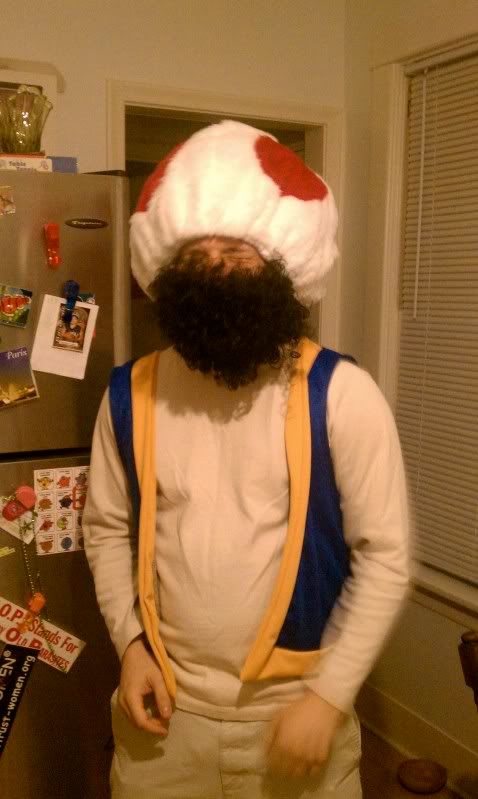 Aaron shaking his leg like Jack does when you rub his belly.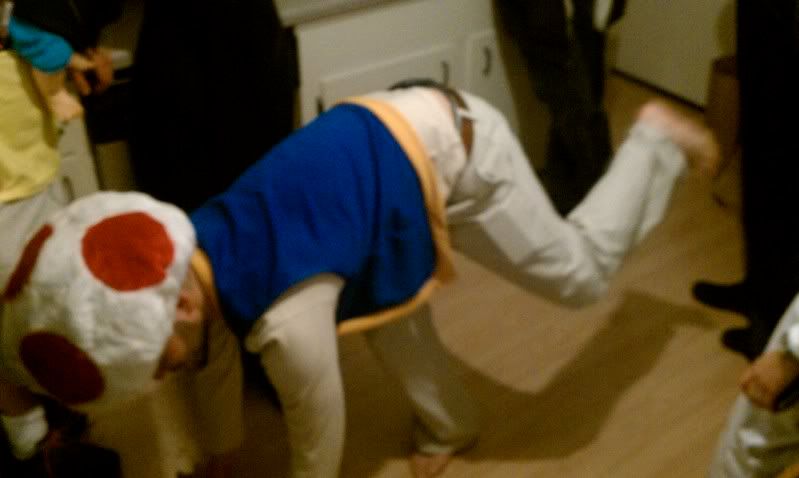 A bunch of teachers (Alan with Carlos, a witch, The Situation, and Mr. Toad) taking shots. Of vodka. Barf.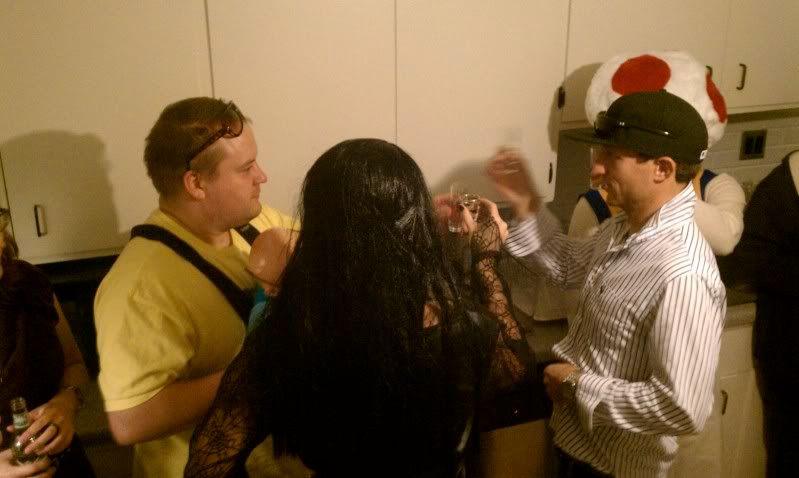 Next up, carving pumpkins with MarMar and Nate on Sunday!